Are you considered one of the top grossing businesses in your industry?
If not, don't you think it's time you start doing what the top people are doing?

Marketing, advertising, and e-commerce industries are multi-trillion dollar industries. The cognitive response of the brain is a mystery revered by medical practitioners, psychologists, and marketing analysts all in the same way: finding the source of what makes us, what breaks us, and what makes us spend our hard earned money.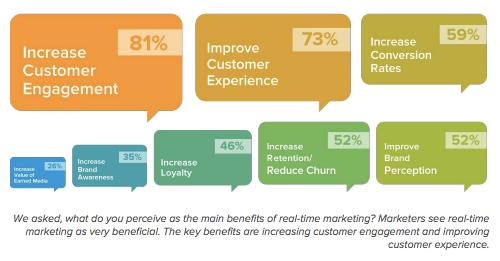 Let's face it. We work hard... but it takes multi-facets to make ROI profitable, and this is what sets the best apart in their own league.
Queen Rhodium is a marketing/advertising creative group providing innovative business marketing solutions:
Digital/ Print Media
- Fresh promotional and branding products are an important pick me up technique industry leaders use often. Make sure you know when it's time to for a facelift. Let our team of talented artists assist you in state-of-the-art creations that will leave your customers with a lasting impression.
Web/ Mobile Application Solutions
Add additional functionality to your business like a website, on-the-go back office app, or new social platforms.
Audio/ Video Commercials
- Don't let the mysteries of Hollywood deter you from promoting your brand on Radio/TV. Even though the digital age is growing, most product referrals and new customer visits come from televisions ads.
Campaign Planning/ DJ Services
- Having an event and want a full-scale campaign with a DJ and/or live band? We have everything you need from catering to entertainment.
Marketing/ Branding
- Try out our secret organic growth hacker formula and grow your brand through social proofing.
Database/ ETL Conversion
- Quicken Books? Spreadsheets? Filing Cabinets full of Papers? Chances are you have tons of data with no ability to report on. In today's digital world, data is the real livelihood of your business. Let us assist you in re-organizing and bringing your data to life in powerful and exciting ways.
Example: My mother uses QuickenBooks to keep her customer data. She had no directory of her customers, no visibility in how much each customer has spent over the years, and no visibility to report that pant hems have been the most common alteration request in the last 3 months.

I spent some time creating a customer database, and custom reporting scripts to answer those burning questions. Now she can see the power of 14 years of data.

Let us help you re-organize how you look at reporting, customer data, and practical forecasting.

Always wanted to see how the professionals get campaign results for less than campaign prices? Click below for exclusive access to our Rhodium Elite Group... a progressive collective of industry leading business owners. There are packages available at all budget levels. Get your name on our shirt and in front of our progressive network of international business leaders and corporate :

Rhodium Elite Group

$60 Thank You:

Your Company's Name will be added to the back of our Limited Edition Rhodium Elite Polo Shirt and reusable commemorative Gift Bag.

$100 Regal:

Thank You Package + Your Company Logo will be added to the back of our Limited Edition Rhodium Elite Polo Shirt + 500 Custom double-sided print media: Up to 4" x 6".

$200 VIP:

Regal Package + Your Company Name, Logo, & @Name on Queen Rhodium's Company Banner + 30 Minute Consultation Meeting + Custom Tailored Rhodium Elite Polo Shirt

$500 Gold:

VIP Package + 30 second video commercial + Placement on Sponsor's Directory Page.

$1000 Platinum:

Gold Package + 3 Product Pack including Landing Webpage

$2000 Rhodium:

Platinum Package + ~3:00 short documentary: ~1:00 commercial & ~2:00 Jingle

Special thanks to ATT, Adidas, Alterations U-City, and Made for Freedom:

alterationsucity.com

adidas.com

att.com

madeforfreedom.com

Real growth is achieved outside your comfort zone. Power up and invest in your brand today!

Sincerely,
Rene Blackwood
Queen Rhodium
queenrho.com
alterationsucity.com
@alterationsucity @queen_rho